Jack White Lyon 2022
$ 66.00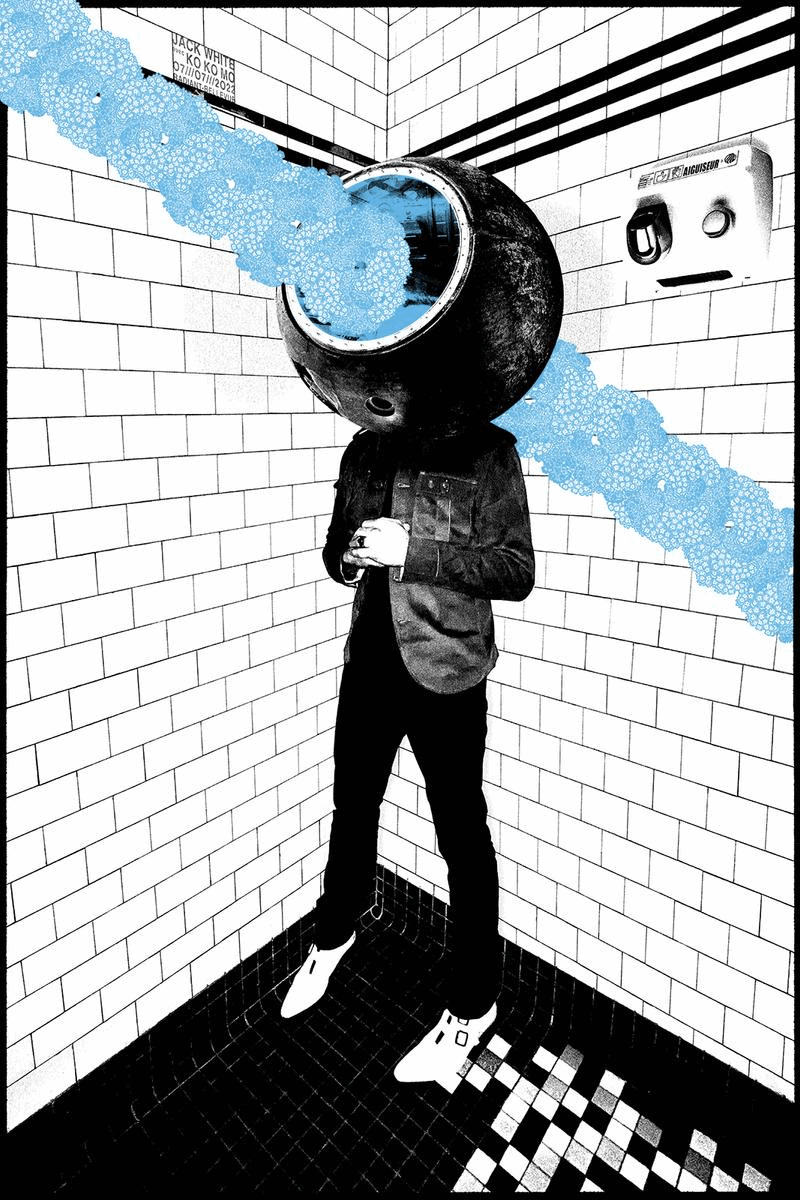 Jack White Lyon 2022
$ 66.00
Title: HAPPY LINCOLN MIRROR
Venue:
Le Radiant in
Lyon
, France
Poster size: 24 X 36 inches (60.94 X 91.44 cm)
Printer: DL Screenprinting in Seattle, WA
Ink Colors: Two versions
EVEN version (flat fluorescent "Fear of the Dawn" cyan & black) 
ODD version (metallic "Entering Heaven Alive" blue & black)
Paper: DL House White
Edition Size: 181
NOTE: Odd numbers have the shadowed tiles.  Even numbers have the brighter tiles.
NOTE: Poster has a print on the back in the same blue hue as its front.
NOTE: Getting one?  It's random.  Getting two?  You get both and no randomness, a rare offer in life.