The White Stripes Australia and New Zealand Tour Poster 2006
$ 100.00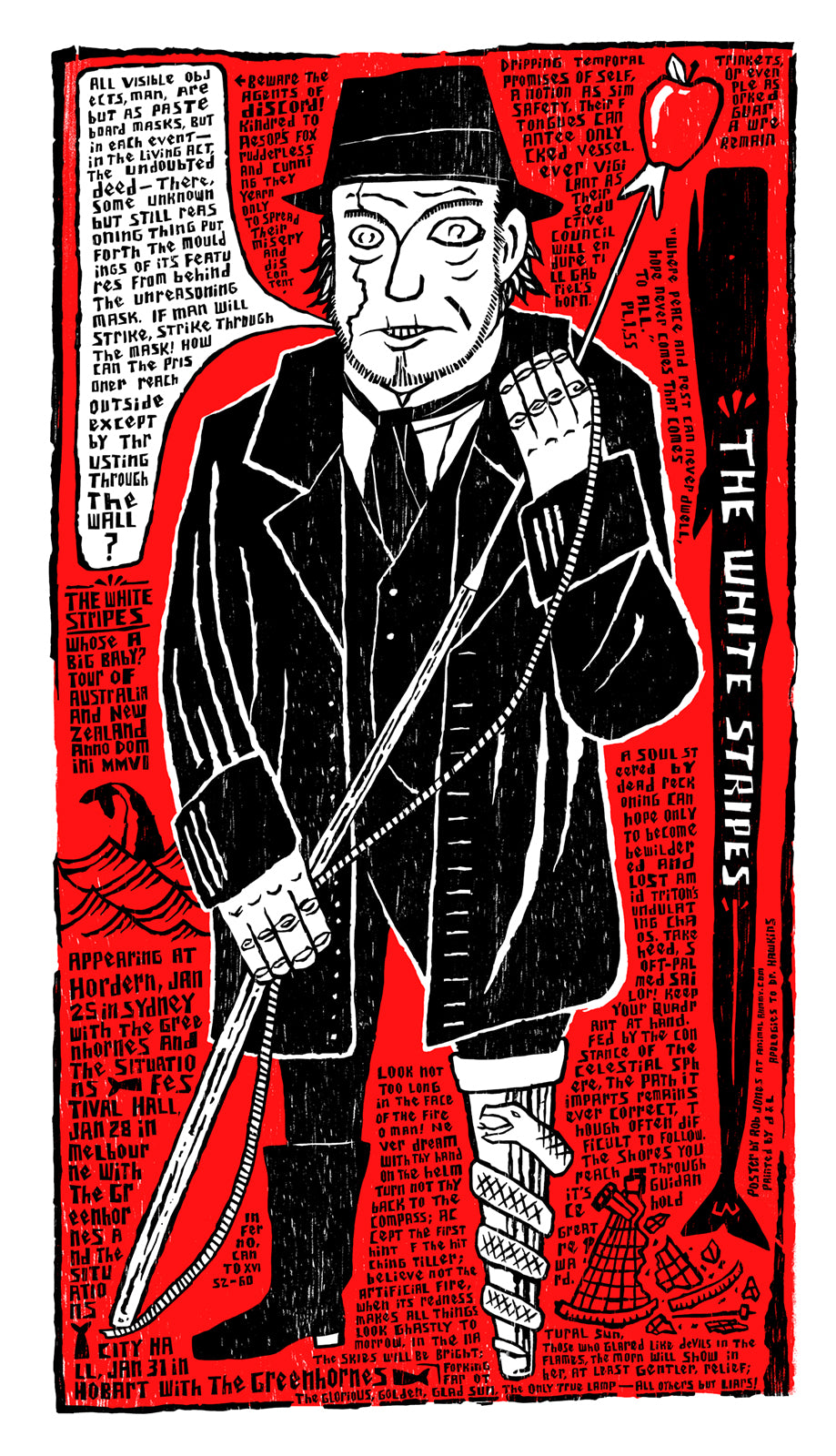 The White Stripes Australia and New Zealand Tour Poster 2006
$ 100.00
Venue:   2006 Australia and New Zealand Tour
Poster Size:
  A
pprox. 19.5 X 33 inches
Colors/Inks:  2 color
Paper: 100lb White Cover Stock
Edition Size:  255
Note: All prints are signed and numbered from the original printing/edition sold at the show.
Dedicated to Doctor Charles Hawkins, a high school teacher who managed to change the circuit board.