The White Stripes Japan Tour Poster 2006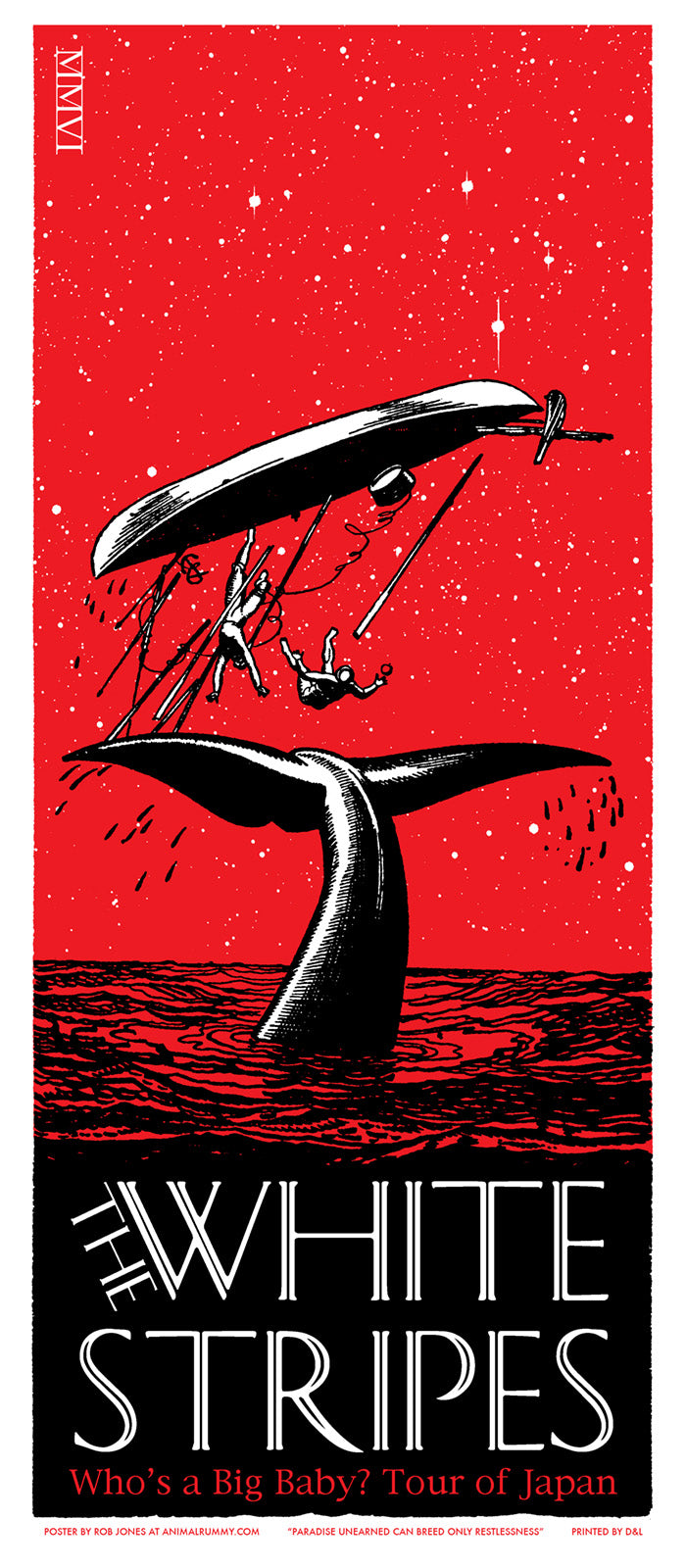 The White Stripes Japan Tour Poster 2006
Title:      "Paradise unearned can breed only restlessness."
Venue:   2006 Japan Tour
Poster Size:
  A
pprox. 8.5 X 19 inches
Colors/Inks:  2 color
Paper: 100lb White Cover Stock
Edition Size:  255
Note: All prints are signed and numbered from the original printing/edition sold at the show.
The title is adapted from a great Stan Lee quote from the first issue of Silver Surfer.  "Paradise unearned is but a land of shadow!"
I liked the beginning of it but altered it to support the image and Garden of Eden visuals that pervaded that particular tour.